Kia Cadenza: Features of your vehicle / Surround View Monitoring (SVM)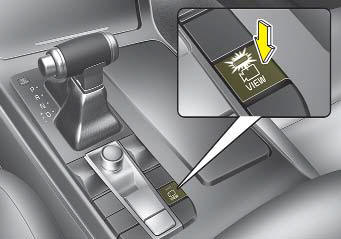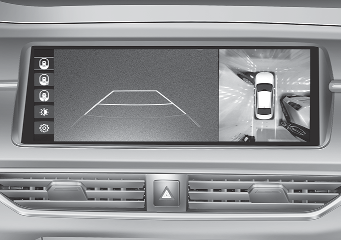 Surround View Monitoring is not a substitute for proper and safe parking procedures. Surround View Monitoring may not detect every object surrounding the vehicle. Always drive safely and use caution when parking.
Surround View Monitoring can assist in parking by allowing the driver to see around the vehicle. Push the button into the [ON] position to operate the system.
To cancel the system, push the button again.
Operating conditions
- When the ENGINE START/STOP button is ON position
- When the transaxle is on D, N or R
- When the vehicle speed is not over 9 mph (15 km/h).
When the vehicle speed is over 9 mph, SVM is turned off. If the vehicle speed then decreases below over 9 mph (15 km/h) SVM will not automatically turn on again. To operate again, push the button.
When the vehicle moves backwards, regardless of On/Off of button and vehicle speed, SVM operates automatically.
Surround View Monitor auto activation is activated or deactivated when you select 'Settings → Vehicle → Driver Assistance → Parking safety → Surround View Monitor Auto On' from the Settings menu in the Infotainment System screen. For more details, please scan the QR code in a separately supplied Car Infotainment System Quick Reference Guide.
When the trunk and driver/passenger door are opened and the outside mirror is folded, the warning is illuminated in SVM
If SVM is not operating normally, the system should be checked by an authorized Kia dealer.
WARNING
This system is a supplementary system only. It is the responsibility of the driver to always check the area around the vehicle before and while moving.