Kia Cadenza VG Manuals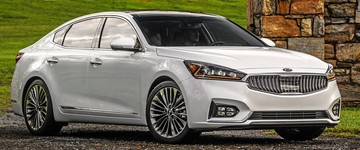 Welcome to kcadenzavg.com, your source of Kia Cadenza manuals, service and repair information. The stunningly beautiful Cadenza improves upon all the elements that made its predecessor an award-winning success, boasting a precisely crafted cabin, cutting edge technology for connectivity and driver assistance, a stronger body structure, and powertrain enhancements for a more premium experience behind the wheel.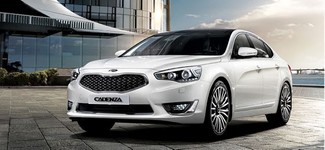 The genius is in the details – the sweeping contours, the distinctive concave grille and touches of chrome give Cadenza an unmistakeable charisma. The dynamic design is complemented by meticulous craftsmanship that's conveyed in the look and feel of the premium materials and the array of advanced technology. With wide-open views in all directions, Cadenza's ride offers its own rewards.
Owners Manual for Second generation Kia Cadenza, a full-size/executive sedan manufactured by Kia. This Owner's Manual will acquaint you with the operation of features and equipment that are either standard or optional on this vehicle, along with the maintenance needs of this vehicle. Therefore, you may find some descriptions and illustrations not appli- cable to your vehicle. You are advised to read this publication carefully and follow the instructions and recommendations. Please always keep this manual in the vehicle for your, and any subsequent owner's, reference.
Owners Manual for Second Generation Kia Cadenza. The car is offered with a revised 3.3 liter V6 that generates 290 horsepower (294 PS; 216 kW). Aside from the 6-speed automatic, the Cadenza is offered with a new in-house developed 8-speed automatic with a drive mode select system.