Kia Cadenza: Smart Cruise Control (SCC) / Detecting Sensor (front view camera/front radar)
Front view camera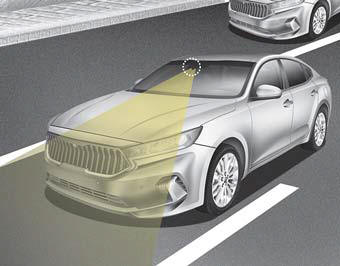 Front view camera is a sensor for detecting lanes and the front vehicles.
If the sensor is covered with dirt, snow or other foreign matter, the sensor's detection performance will be degraded and SCC will be temporarily cancelled so that it does not properly work.
Always keep the area in front of the sensor clean.
For more information of front view camera, refer to "Lane Keeping Assist (LKA)"