Kia Cadenza: Driver Attention Warning (DAW) / Take a break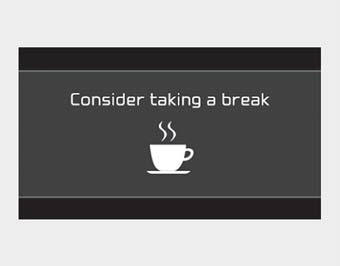 The "Consider taking a break" message appears on the LCD display and a warning sounds in order to suggest the driver to take a break, when the driver's attention level is below 1.
If the total driving time is less than 10 minutes, Driver Attention Warning does not suggest the driver taking a break. And the system does not repeat break suggestion within 10 minutes after sending warning message.
CAUTION
It may suggest a break according to the driver's driving pattern or habits even if the driver doesn't feel fatigued.
The warning of Driver Attention Warning may not sound while other system's warning sounds such as the seatbelt warning sound.