Kia Cadenza: Automatic Transaxle Control System / Underdrive Brake Control Solenoid Valve(UD/B_VFS) Components and Components Location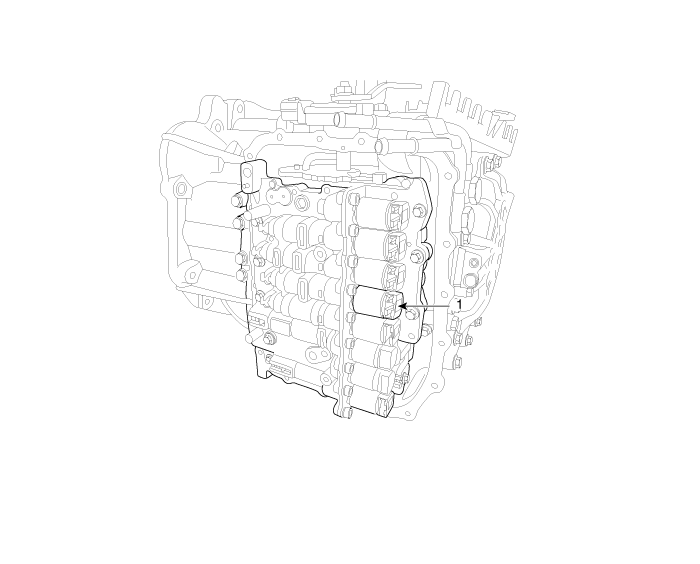 1. Underdrive brake control solenoid valve (UD/B_VFS)
Specification Item SpecificationControl typeN/H (Normal High)"Control pressure kpa (kgf/cm², psi)""500.14 ~ 9.81 (5.1 ~ 0.1, 72.54 ~ 1.42)"Current value (mA)50 ~ 850Coil resistance(Ω)5.1 ± 0. ...
Description • Underdrive brake control solenoid valve is a Variable Force Solenoid (VFS) type. • When TCM supplies variable current to solenoid valve, hydraulic pressure of un ...
Other information:
1. Open the trunk lid. 2. Open the service cover. 3. Remove the socket from the assembly by turning the socket counterclockwise until the tabs on the socket align with the slots on the assembly. 4. Remove the bulb from the socket by pressing it in and rotating it counterclockwise ...
The vehicle identification number (VIN) is the number used in registering your vehicle and in all legal matters pertaining to its ownership, etc. The number is punched on the floor under the passenger seat. To check the number, open the cover. The VIN is also on a plate attached to ...